Welcome
The EuroSys conference series brings together professionals from academia and industry. It has a strong focus on systems research and development: operating systems, data base systems, real-time systems and middleware for networked, distributed, parallel, or embedded computing systems. EuroSys has become a premier forum for discussing various issues of systems software research and development, including implications related to hardware and applications.
EuroSys'16 will follow the pattern established by the previous EuroSys conferences, by seeking papers on all aspects of computer systems. EuroSys'16 will also include a number of workshops to allow junior and senior members of the systems community to explore leading-edge topics and ideas before they are presented at a conference.
Important dates
| | |
| --- | --- |
| Workshops | April 18, 2016 |
| Conference | April 19-21, 2016 |
Location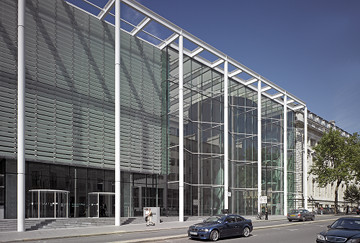 Eurosys 2016 will take place in London, on the campus of Imperial College London in South Kensington. London is home to numerous museums, galleries, libraries, sporting events and other cultural institutions, including the British Museum, National Gallery, Tate Modern, British Library and 40 West End theatres.